Public Relations        Event Planners        Entertainment Consultant        Advertising 

Whether a business is an established global brand or a start-up, effective advertising 

and marketing can be the key to its success. Having an advertising and marketing 

strategy is smart thinking for any business. An effective advertising investment will 

pay for itself.  Precise Marketing has experienced marketing specialist ready to assist 

you in establishing a well balanced advertising campaign. Our goal is to help 

businesses with innovation branding, business development, advertising, strategic 

marketing, public relations and event planning.

Managing a business has its challenges. Devoting the time to launch an effective ad

champaign can be overwhelming if you are not consistent in your marketing approach.

Helping you to grow your business is important to us. 

We have over 20 years of marketing, advertising and public relations experience.

Contact us for a free consultation. Call 804-683-4452

                                                     Review your current advertising and marketing status:

                                                    1.)   Is your business reaching all of its target markets?

                                                    2.)   Are you utilizing social media networks to help promote your business?

                                                    3.)   Is your business taking advantage of the power of the internet?

                                                    4.)   Do you have a web site?

                                                    5.)   Is your business able to maintain its share of market despite competition?

                                                    6.)   What is your current advertising strategy?

                                                   Missions Statement:

                                                   To offer smart services that are productive and resourceful and to provide a wealth of 

                                                   best practices that are tailored to the most effective marketing strategies for business 

                                                   development.

                                                   THE PRECISE MARKETING TEAM    804-683-4452

                                                   jh1502@precisemarketing.org             804-515-5786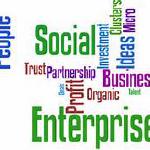 Advertise your business on our network twice a month!    

     INTERNET ADVERTISING          E-BLAST          MOBILE ADVERTISING          

REACH THOUSANDS IN AN INSTANT!

Smart Phones, I Phones, Tablets, Lap Tops

The Precise Marketing Business Network

Choose your target market!

                Local businesses, medical community, teachers, non-profit organizations,

                       churches, pastors, performing arts, entertainers, entrepreneurs, blue collar

                         workers, skilled professionals, youth organizations, social organizations, 

                       fraternities, sororities, musicians, singers, seniors, local and state officials,

                     local media outlets, multi-media networks, social media networks, and more.

                               THREE THOUSAND SUBSCRIBERS

                               Only $55

                                                        ($25 and up design fee)

List of businesses that advertise with PRECISE MARKETING